Australian Jumping Day One – Wrap Up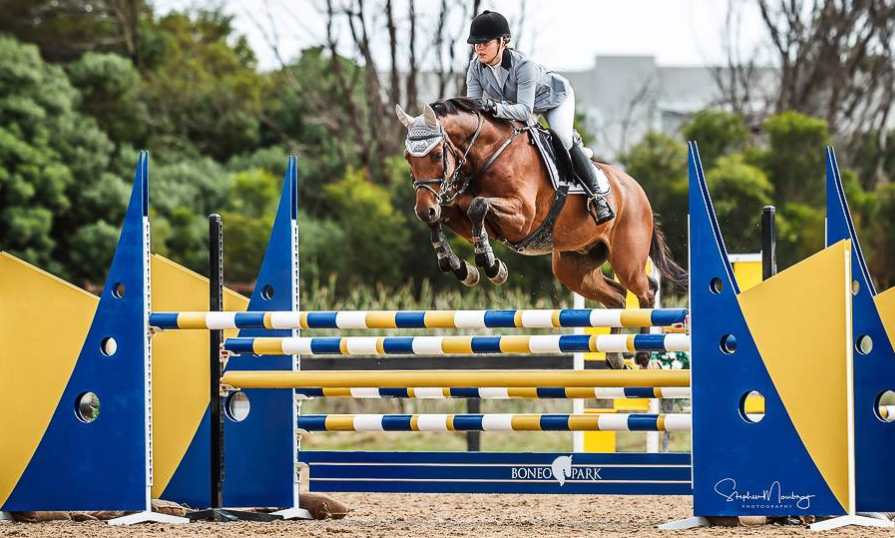 A BLUSTERY START TO THE PRYDE'S EASIFEED
AUSTRALIAN JUMPING CHAMPIONSHIPS
A cool blustery morning greeted riders on the first day of the Pryde's Easifeed Australian Jumping Championships. After yesterday's rain, Boneo Park looked immaculate with a lot of work having gone into presenting the grounds so beautifully.
A total of five classes were scheduled for today over two arenas. The action on Ring 1 started with the championship's youngest competitors.
BEACONHILLS COLLEGE AUSTRALIAN CHILDREN'S CHAMPIONSHIP – ROUND 1 (1.00m)
The Australian Children's Championship is open to riders 14 years old and younger and will be run over three rounds across the championships. Competitors travelled from Queensland, South Australia and New South Wales, as well as a strong contingent of locals, to make up a field of 45 competitors, representing the future of our sport.
Round 1 for this competition was a speed class, so raw course completion times were adjusted by adding a second for each penalty incurred, to arrive at a single adjusted time, with the lowest being the winner.
Fantastic skills were demonstrated by all riders, evident by the large number of combinations who rode clear. In what turned out to be a very close call, last year's third placegetter, Maleah Lang-McMahon riding KS Annassi won this first round, by just over a second from another Queenslander, Holly Tomkins on Princess Annie. Local rider Charlie Dobbin riding the gelding Dreamtime Invader, came third, some five seconds off the pace. Lang-McMahon not only won the class, but set herself up for a strong challenge at the title by also riding KS Napolean into fourth place and Vakarra Champagne into fifth.
READ MORE:
https://www.australianjumping.com.au/news/a-blustery-start-to-ajc/?fbclid=IwAR3CXeNPedjd1oc2dMxxPdnXqnZZIMY1Gkn3pryM8H1Bt37wxeYlwisXJug