Now that the dust has settled and we have caught our collective breath, it is time to look back at the five days of incredible jumping action, which were the 2021 Pryde's EasiFeed Australian Jumping Championships.
The headline class of the show was the Pryde's EasiFeed Australian Senior Championship. Just as Tom McDermott and Elegance De La Charmille went one better in 2019 after placing second in 2018, this year we saw the (equal) second placegetter from 2019 take the prize. Queensland combination Olivia Hamood and her mare Jane Fonda DVD went into the final carrying just three penalties, however, they handled the pressure magnificently, taking just one rail over the two round final to claim a well-deserved victory.  Second place went to five-time winner Chris Chugg and Cera Cassiago, while another Queensland combination, Sam Overton and Oaks Cassanova were third.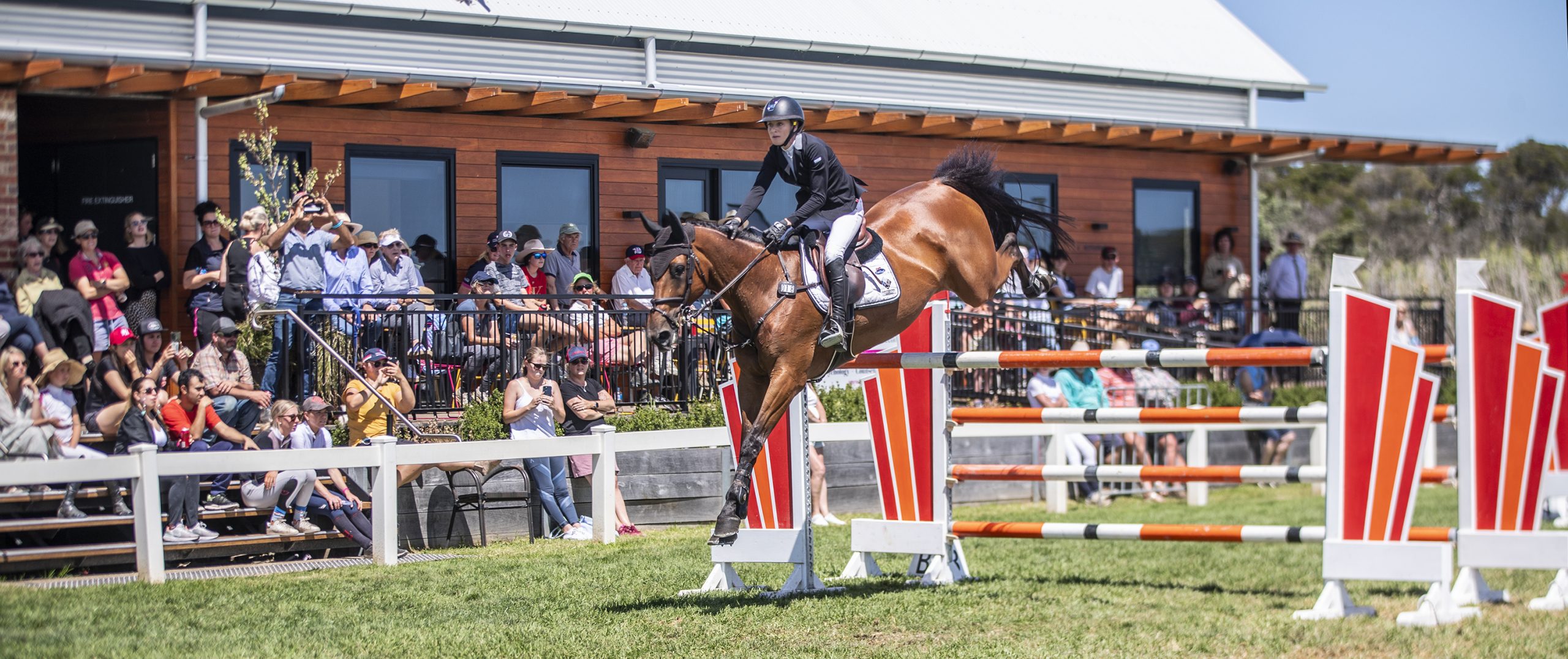 Olivia Hamood and Jane Fonda DVD
It was a great day for Hamood. Not only did her and the mare claim the first-place prize money of $5000, but they were also presented with the `Len McVean Memorial Trophy' for taking the title as well as a Tulara Warmbloods foal for their efforts. To top things off, Olivia Hamood was also awarded the very prestigious `Katherine Quilty Memorial Leading Lady Rider Award' as the leading lady rider of the show.
The Racing Hearts Australian Young Rider Championship was taken out by Madeline Sinderberry and her mare Camie Z. Sinderberry who was the Junior champion in 2018 and the Young Rider Champion in 2019 won after a thrilling two-way third round jump off against South Australian Conor Reed and Leopoldo MVNZ. Third place went to the 2019 runner up, Jessie Rice-Ward, this year with Dusky Farm Cavalier. In a fine effort, Amelia Douglass filled both fourth and fifth placings with Upper Class Z and Yalambi's Jadore, respectively.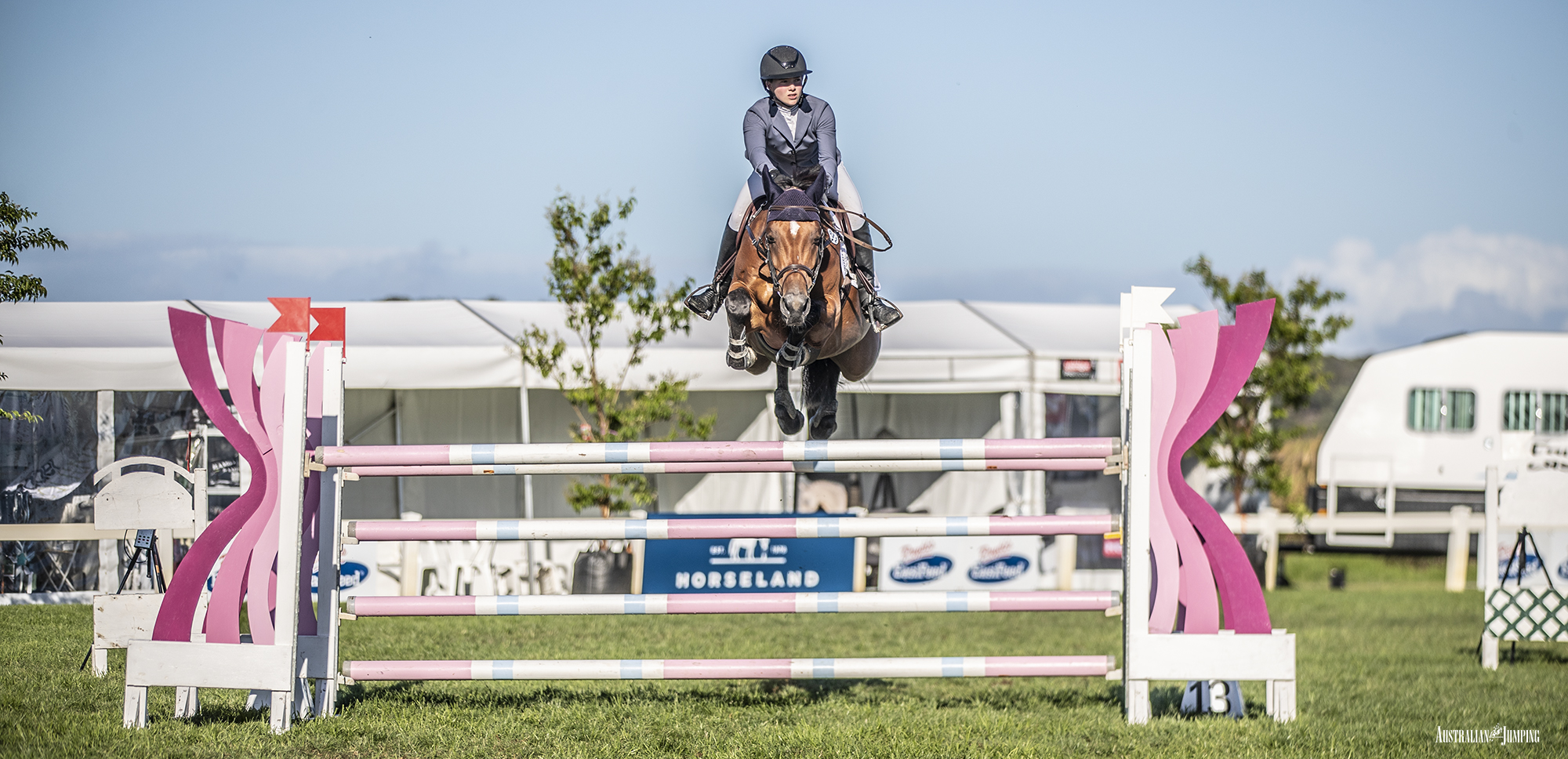 Clemency Hughes and Diamond B Corvina
The Horseland Australian Junior Championship was won by Clemency Hughes and Diamond B Corvina. They went into the final on just one penalty and with two clear rounds in the final, gave nobody else a chance. Second place went to Anneliese Wansey and Grandiamo who had come into the final on zero, however, took a rail in each round of the final. Third place went to Victorian combination, Georgia Price and Zara PPH.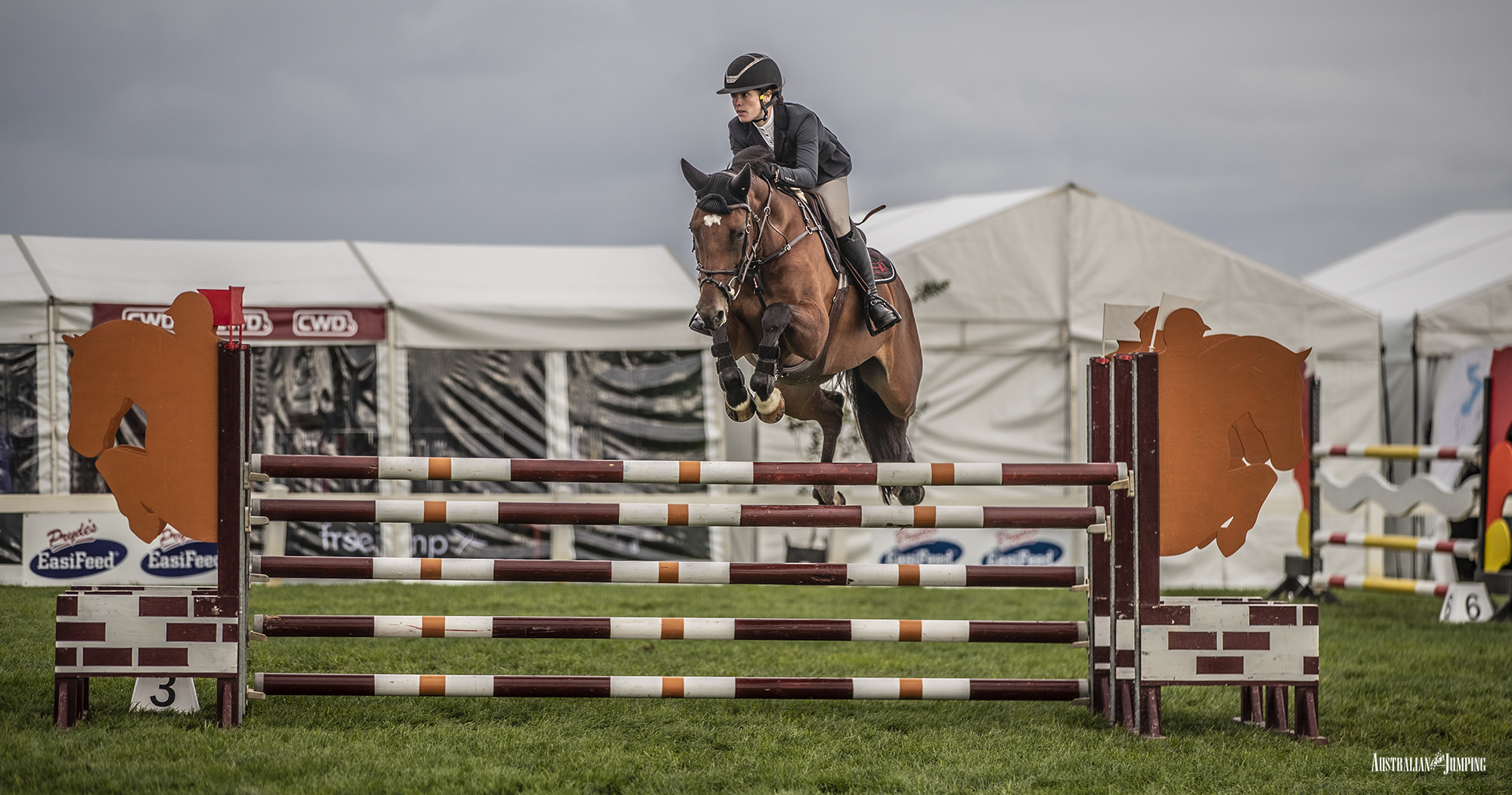 Clemency Hughes and Diamond B Corvina
Victorian youngster Charlee Dobbin was an impressive winner of the Beaconhills College Australian Children's Championship, in combination the gelding Lovegrove. Dobbin, who was third in 2019, went into the final on top of the leaderboard and a single rail in the second round of the final was enough to take the title. South Australian pair, Imogen Lindh and mare Blackall Park Koraleigh were second with just one more penalty than the winner and Jack Barker and Mighty Tosca were third, again, just a single penalty behind.
On Saturday evening in front of a large crowd, Western Australian combination Tessa Lill and Yalambi's Hugo Boss found themselves on the top step of the podium after a scintillating display in the Racing Hearts Australian Speed Championship. The "Western Express" managed to pip Australian WEG representative Billy Raymont and Anton by just 0.07 seconds, with third place going to Robert Goodwin and Warrego Simone.
The Interpath Mini Prix Series provided a wonderfully close final where Sarah Duggan and Dublin won after an exciting 4-way jump off. In second place, also double clear, were Melissa Blair and Gigant Z. The Queensland combination of Rebecca Jenkins and Lola HH had to be content with third.
The Kiernan Plant Hire Future Stars Series was a closely fought affair, coming down to times with three combinations going double clear in the final. Making it a wonderful championship for her, Young Rider Champion Madeline Sinderberry, this time with her gelding Balentino, again found herself claiming the first-place prize money. Second place went to Josh Collins and Yalambi's Ikon, with third going to Phil Stephens and Baluce.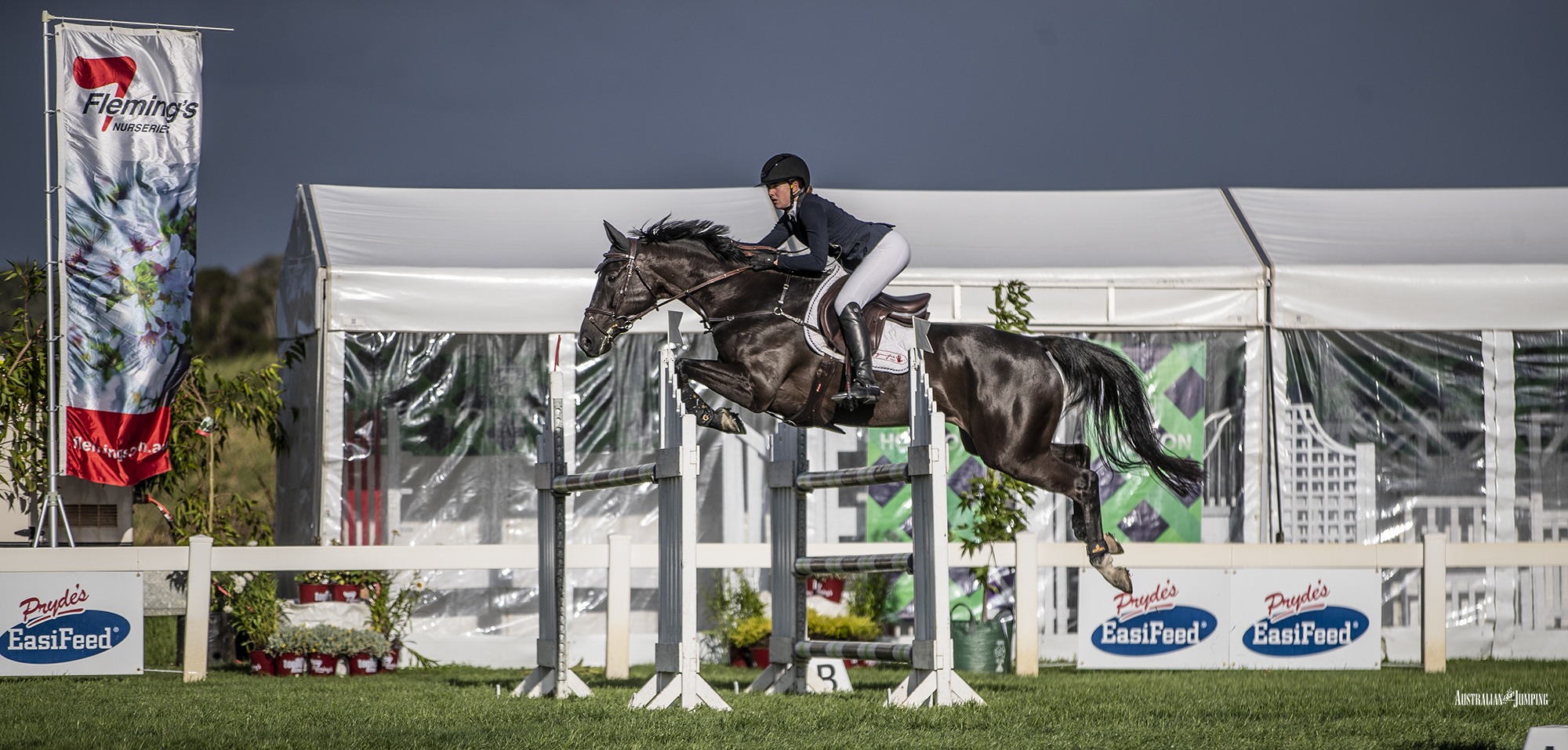 Madeline Sinderberry and Balentino
The Equestrian Victoria Australian Amateur Series was dominated by Victorian combinations filling all three placings. Paige Cartwright and Kitara Boizel won the title, with Nina Griffiths filling both second and third placings with a pair of mares, Zamorra Z and Mr Zizou respectively.
The Racing Victoria Australian Off The Track Championship was won by Sarah Weiss and Waratone, who as a race horse was good enough to take second place in an Adelaide Cup. Lauren Bolzon and Madagascar were second with Cassie Palm and Honey Steels Gold filling third.
The Vranken-Pommery Australia Ruby Series was won by Robert Palm and the mare Halcyons Total Joy, while the Volpaia Park Emerald Series was won by Teagan Chester and Callista.
In other Series results, the Chase Equestrian Opal series was taken out by the Victorian combination of Nellie Rogers and Rocket Rod, while Emmy Fraser and CP Capulet Grey Rose Z won the Yandoo Equestrian Pearl Series. Last, but not least, the Heiniger Ivory Series was taken out by the Queensland combination Kaya Zielinski and the mare Lady Of Diamonds.
Congratulations goes to all the Series winners, the round winners leading up to the finals and the winners of the numerous height classed conducted over the five days.
We look forward to inviting competitors from near and far later this year for what will be the fourth edition of the Australian Jumping Championships to be held at Boneo Park, in November 2022.